Charleston, S.C. — Charleston police are now helping a worried family trying to track down a missing teenager.
Heather Nichole Langston, 16, was last seen by her sister around 7:20 p.m. on Tuesday, police say.
Langston was seen at the sisters' apartment on Proximity Drive in West Ashley.
Police say Langston is 5' 3" tall and weighs 125 pounds. She was last seen wearing an orange t-shirt, blue jean shorts and sandals.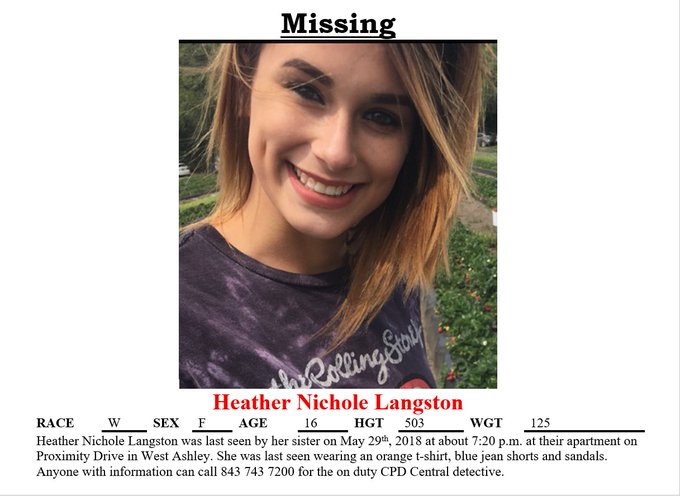 Charleston P.D.

✔

@CharlestonPD

Anyone with information can call 843 743 7200 for the on duty CPD Central detective.#chsnews
Foul play is not suspected and Langston is not believed to be in any known danger, police confirmed to ABC News 4.
"The family is concerned about her because she left their apartment and hasn't returned," a police spokesperson added.
Anyone with information about Langston's whereabouts is asked to contact the on-duty CPD Central detective by calling 843-743-7200.