Best Breweries of Charleston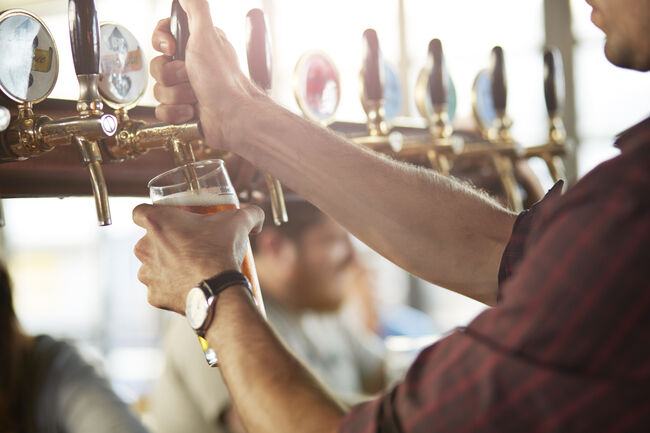 With over 25 craft breweries and counting, Charleston is the perfect place to celebrate International Beer Day on August 2nd! Some are old, while some are relatively new - but all are unique in taste and atmosphere. We've come up with a list of our six favorite local breweries. Check out these breweries and have a "hoppy" weekend!
Watch out, Asheville! Charleston may just become the newest "beer city".
Palmetto Brewing Co.
Of course, we are going to start this list off with the OG of breweries. Palmetto Brewing Co. was the first licensed brewery in South Carolina to open since Prohibition. Originally, Palmetto Brewery was founded in the mid-1800's but was opened again in 1993 post-Prohibition. Palmetto Brewing Co. now works collaboratively with Catawba Brewing Co. from North Carolina. However, the original Huger Street location remains the primary draft production center. Come enjoy this local taproom and try the Huger Street IPA... but you have to pronounce 'Huger' like the locals! (Hint, it's hue-gee)
📍 289 Huger Street, Charleston, SC 29403
🍻Favorites to try: Huger Street IPA, Palmetto Amber, Idle Speed
Holy City Brewing
With over 20 beers on tap, Holy City Brewing is a must-visit brewery in the Charleston area. Don't be fooled by the warehouse and old road it is located on. There is a beer and day of the week for everyone to visit Holy City Brewing! Tuesdays are for $5 64-ounce growler fills, Wednesdays are for trivia, Fridays are for live music, and Sundays are for Bendy Brewski Yoga & Brunch. Oh, and did I forget to mention GREAT FOOD?
📍4155 Dorchester Road, Unit C, North Charleston, SC 29405
🍻Favorites to try: Pluff Mud Porter, Dorchester Light, Chucktown Follicle Brown
Revelry Brewing
Revelry is known for their unique cans, but also the great time had by all that hang out at this brewery! With a rooftop bar and live music on Fridays and Saturdays, you will definitely want to spend your weekend here. It sounds like an odd pairing (trust us, it's not), but Tobo Sushi is at Revelry every day, with half-off specialty rolls on Wednesdays.
📍10 Conroy Street, Charleston, SC 29403
🍻 Favorites to try: Poke the Bear, Lazy Lover, Lefty Loosey
Westbrook Brewing
With a renovated taproom and back-patio beer garden, Westbrook Brewing is the perfect spot to have a "Beer To Drink When It's Hot" - especially since furry friends are allowed on the back patio. We had a hard time choosing our favorite Westbrook beer, so check out the Tasting Room for free during operating hours and let us know what you think!
📍510 Ridge Road, Mount Pleasant, SC 29464
🍻Favorites to try: White Thai, Beer To Drink When It's Hot Outside, Peanut Butter Shake
Edmund's Oast Brewing
Edmund's Oast Brewing has a more laid-back atmosphere than Edmund's Oast Restaurant and Edmund's Oast Excange on Morrison Drive and is located less than a mile away. The brewery is over 20,000 square feet and offers a daily happy hour with a $4 pint of the featured beer. Edmund's Oast Brewing serves lunch and dinner daily, and you'll love more than just the beer here!
📍 1505 King Street Ext, Unit 115, North Charleston, SC 29405
🍻Favorites to try: Something Cold Blonde Ale, Breath of Nepula, Huston Alley
Frothy Beard Brewing Company
Frothy Beard Taproom in West Ashley is hard to find, but worth finding. Creativity expands beyond the beer flavors. It can also be seen in its cans, decor, themed nights, and weekly events - which include Timber Tuesdays with Blade and Bull Axe Throwing, Beer & Bingo, Trivia, and the Frothy Fit Club. The more you run with the Frothy Fit Club, the more beers you can enjoy! And if you are wondering... yes, all of the owners have beards.
📍1401 Sam Rittenberg Boulevard, Charleston, 29407
🍻Favorites to try: Strawberry Blonde, Tides, Positive Vibes