New Hotel Security Footage Shows Days Leading Up to Vegas Massacre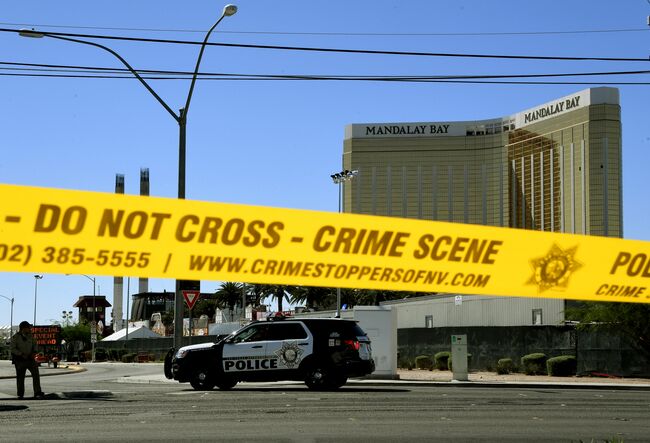 The video shows Paddock gambling for up to 8 hours at a time; through the night. He ate alone in the hotel restaurants and his room. He was even scene talking to hotel staff while they unknowingly moved upwards of 20 bags into his hotel room over the course of a couple days.
Paddock made several trips to his home in Mesquite, Nevada bringing more and more bags filled with guns, ammo and accessories each time he returned to the hotel. He also made stops at Ogden, a second hotel that he had booked near another music festival. In total, police found 23 rifles and one handgun in his hotel room at the Mandalay Bay Resort in Las Vegas.
The New York Times said "rarely are investigators or the public able to track the preparations of a mass gunman in such molecular detail."
But with all this video leading up to the shooting and a nearly 6 month investigation, the motivation for the attack is still unknown.
Police found Paddock dead following the shooting in his hotel room with a self inflicted gunshot wound.
Photo: Getty Images