COLUMBIA, SC (WIS) -
The primary runoff election for South Carolina Attorney General has been called for incumbent Alan Wilson, who defeats Todd Atwater with 64 percent of the vote as of 8:30 p.m. on June 26.
Wilson moves on to face Constance Anastopoulo, a Charleston School of Law professor, in the general election in November.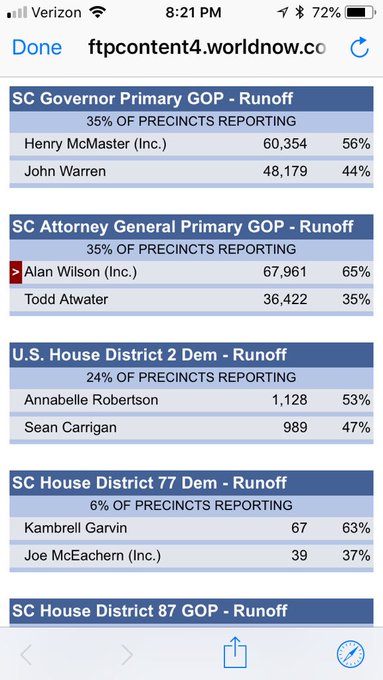 projected winner in Attorney General run-off race with 65 percent of the vote (35 percent reporting). @

wis10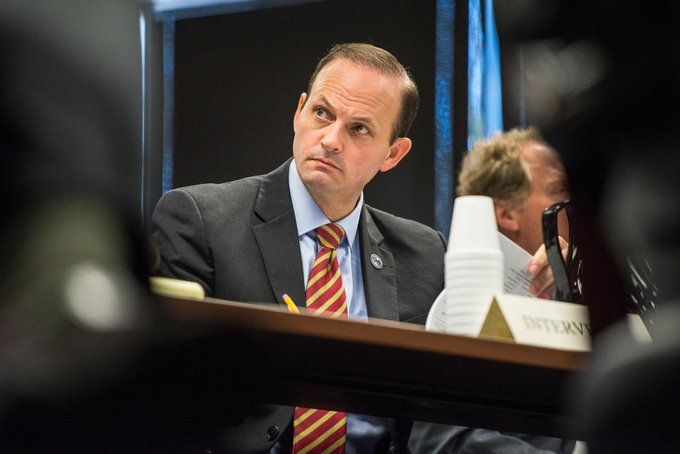 Both GOP candidates

ran a heated campaign after the primary election with Atwater claiming that Wilson was keeping the position from prosecuting and that Wilson was protecting his political friends. Wilson, on the other hand, accused Atwater of "hijacking" his campaign focus to gain votes and leaned on the claimed accomplishments while he's been in office, while simultaneously claiming that Atwater hasn't had experience in prosecuting or being a "part of the criminal justice system."
Anastopoulo, whose husband — Akim — runs an injury-focused law firm, ran unopposed in the primary election. Akim Anastopoulo is known for his "Don't scream! Call Akim!" ad campaign seen on billboards and other advertisements.
Atwater released a brief statement lamenting the defeat but congratulating Wilson.
"First, we praise God in victory and we praise Him in defeat," Atwater said. "It did not go our way, but we are proud of the race we ran. We love our state and her people and that is why we ran. I congratulate my opponent on a well-run campaign and victory."
The Republican Attorneys General Association celebrated Wilson's victory.
"Alan Wilson is a fighter. He earned this victory tonight and I know he will continue this momentum all the way to the finish line in November," RAGA Chair Leslie Rutledge said in a statement. "Alan is the clear choice for South Carolina, he is the only candidate who will uphold the rule of law and stand up for South Carolina. On behalf of all my colleagues, congratulations to Alan Wilson, we are proud to stand with you."
Wilson and Anastopoulo face off on Tuesday, November 6 in the general election.
WIS News 10 will continue to provide election results in South Carolina, including the race for governor and Kershaw County Sheriff.
Copyright 2018 WIS. All rights reserved.