SUMMERVILLE, SC (WCSC) -
Authorities have released dash cam video of a man driving down a road with a Summerville police officer hanging to the side of the vehicle.
According to Summerville police, 57-year-old Timothy Sledziona of Summerville was attempting to flee from the traffic stop on Wednesday at the Gahagan subdivision when the incident occurred.
Sledziona was charged with assault and battery of a high and aggravated nature.
In the video, the officer can be heard talking with Sledziona when the driver suddenly drives off as the officer clings on to the side of the car.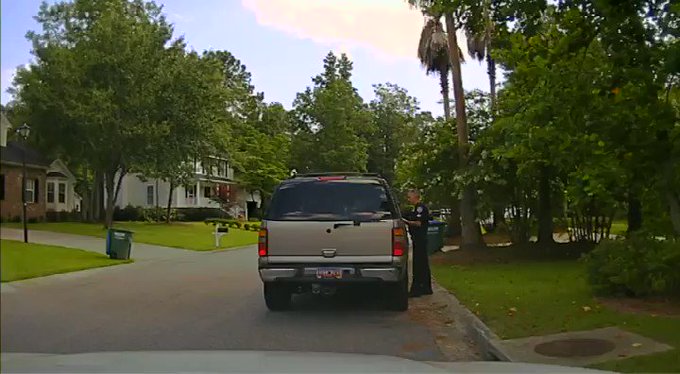 Video shows man driving down road with Summerville police officer hanging on. Police say officer was transported to the hospital and released http://www.live5news.com/story/38536220/video-shows-man-driving-down-road-with-summerville-police-officer-hanging-on … #chsnews #scnews
The driver can be heard asking the officer what he did wrong, and saying that he stopped at a stop sign.
The officer told the driver that he did come to a complete stop, however the officer says the driver had already passed the stopped sign when he did so.
According to the officer, Sledziona had stopped at the center of the intersection.
When the officer asks the driver for his driver's license and insurance, Sledziona says something to the officer and drives off.
The officer then jumps onto the side of the car and tells Sledziona to stop,"Stop right now or I'll shoot you!"
Seconds later a large crash can be heard.
The police officer was transported to a local hospital for minor injuries and later released.
"The Summerville Police Department Family extends a sincere thanks to all who sent prayers and get well wishes for our officer's recovery," SPD officials said.
Multiple law enforcement officers responded to the area.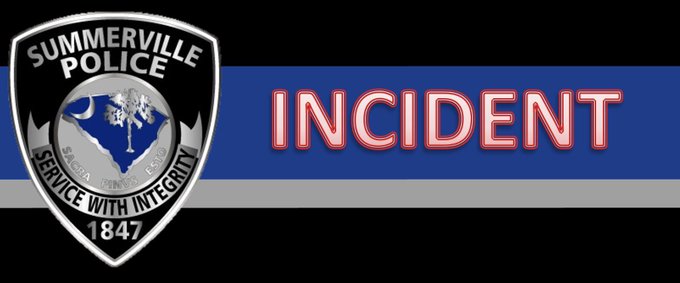 Summerville Police

✔

@SPDSC

Currently there is a heavy police presence in the Gahagan Subdivision. An SPD Officer was injured during a traffic stop and transported to a local hospital and is under observation. #chsnews #sville
Copyright 2018 WCSC. All rights reserved.